How do I change my password on my school-issued laptop? - Faculty & Staff
Changing the password on your school-issued laptop is good practice. After first receiving your laptop you should immediately change your password from the default to something more secure and memorable. After the initial change, it is recommended that your password be changed regularly for security purposes. Similarly, changing your password should also take place anytime you believe your password has been compromised. To change your password:
Log into your computer
Choose System Preferences from the Apple menu in the top left corner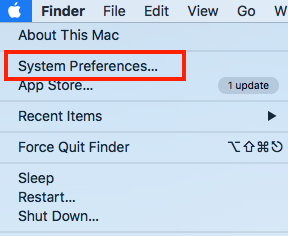 Click on Users & Groups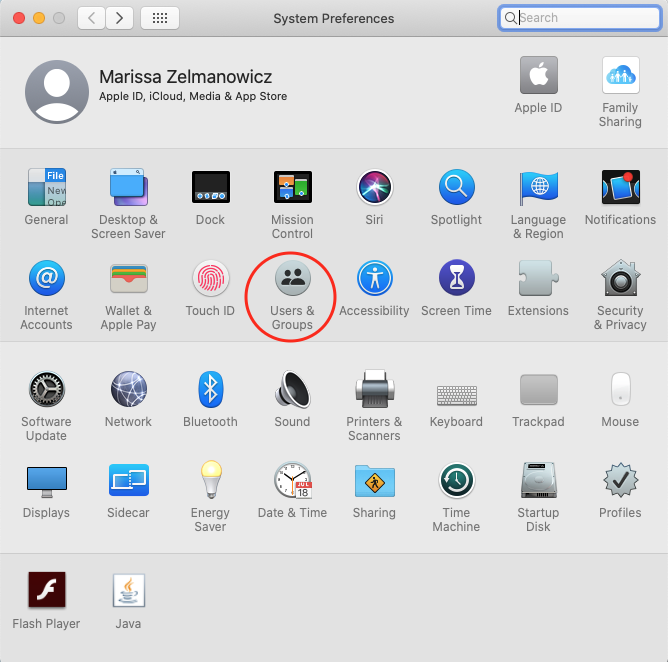 Select your user name from the list of users on the left-hand side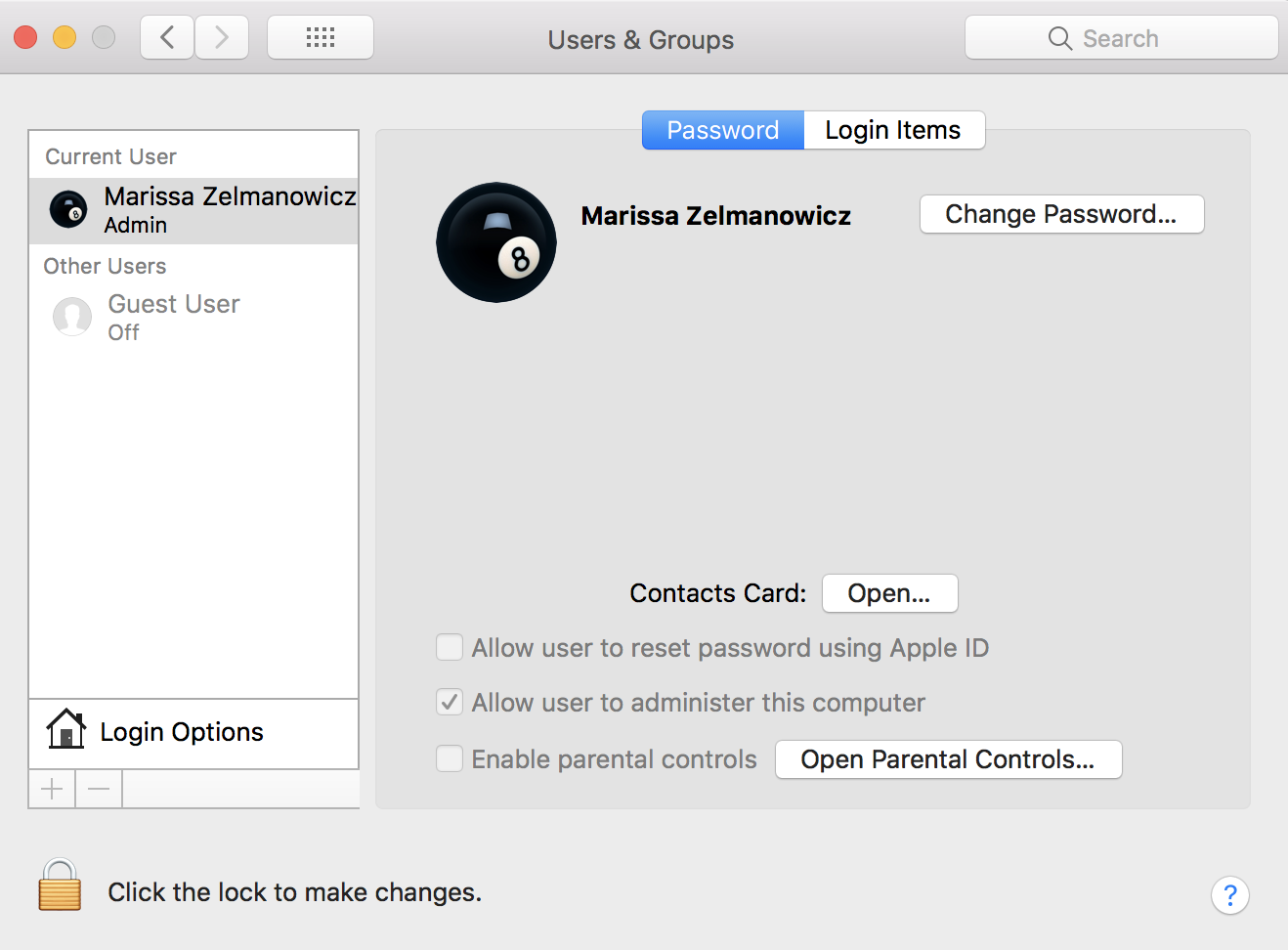 Click the Change Password button, then follow the onscreen instructions.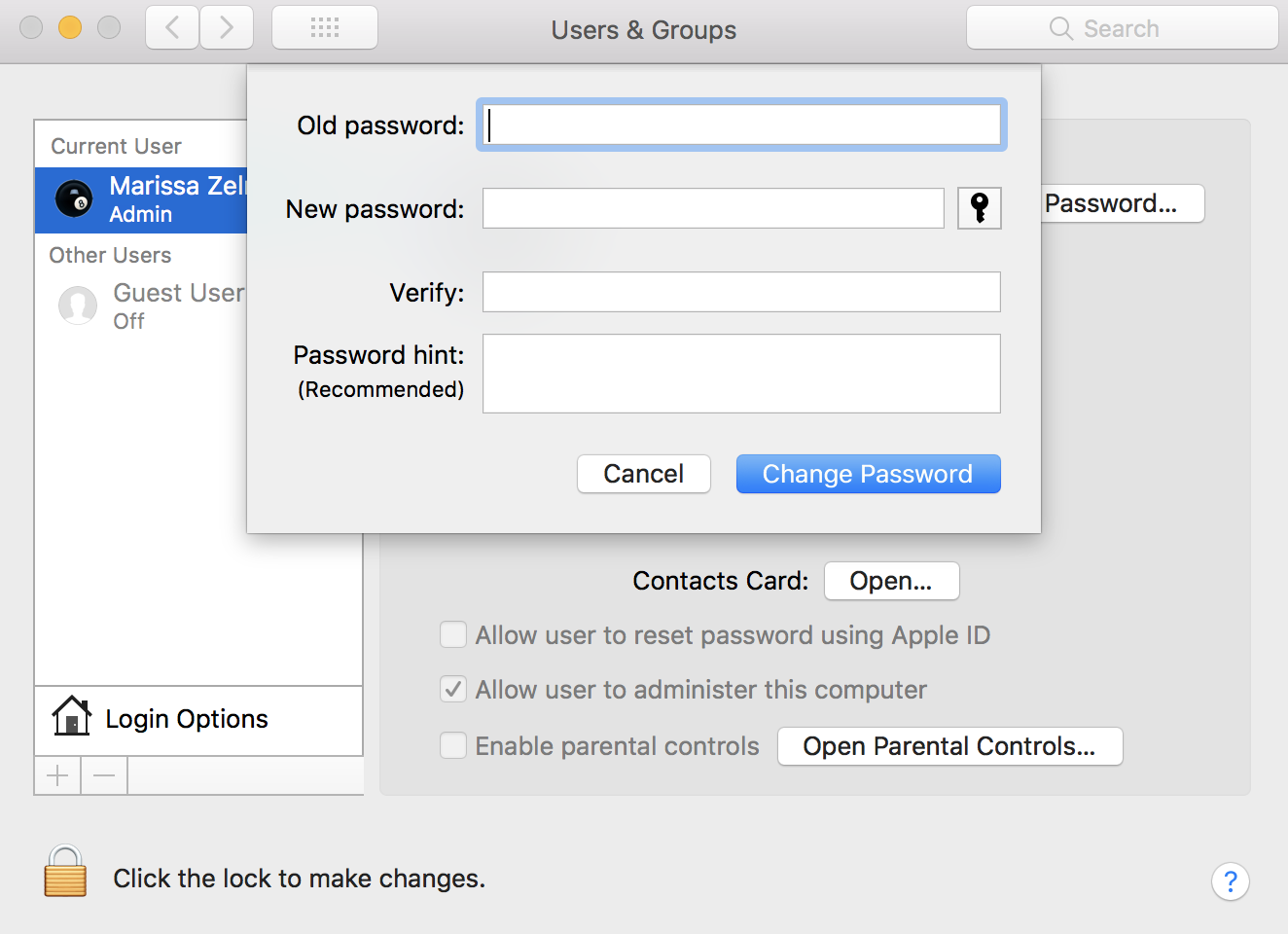 Click the Change Password button to save your new password.
---
---