How to setup Allen-Stevenson email on an iPhone or iPad - Faculty & Staff
The following instructions are for devices running iOS 14 or later. For help setting up Outlook on devices running older versions, please speak with a member of the Tech department
Open up Settings



Scroll down and select Mail



Click Accounts.
If you have no previously configured mail accounts, you will see the Add Account... option instead of Accounts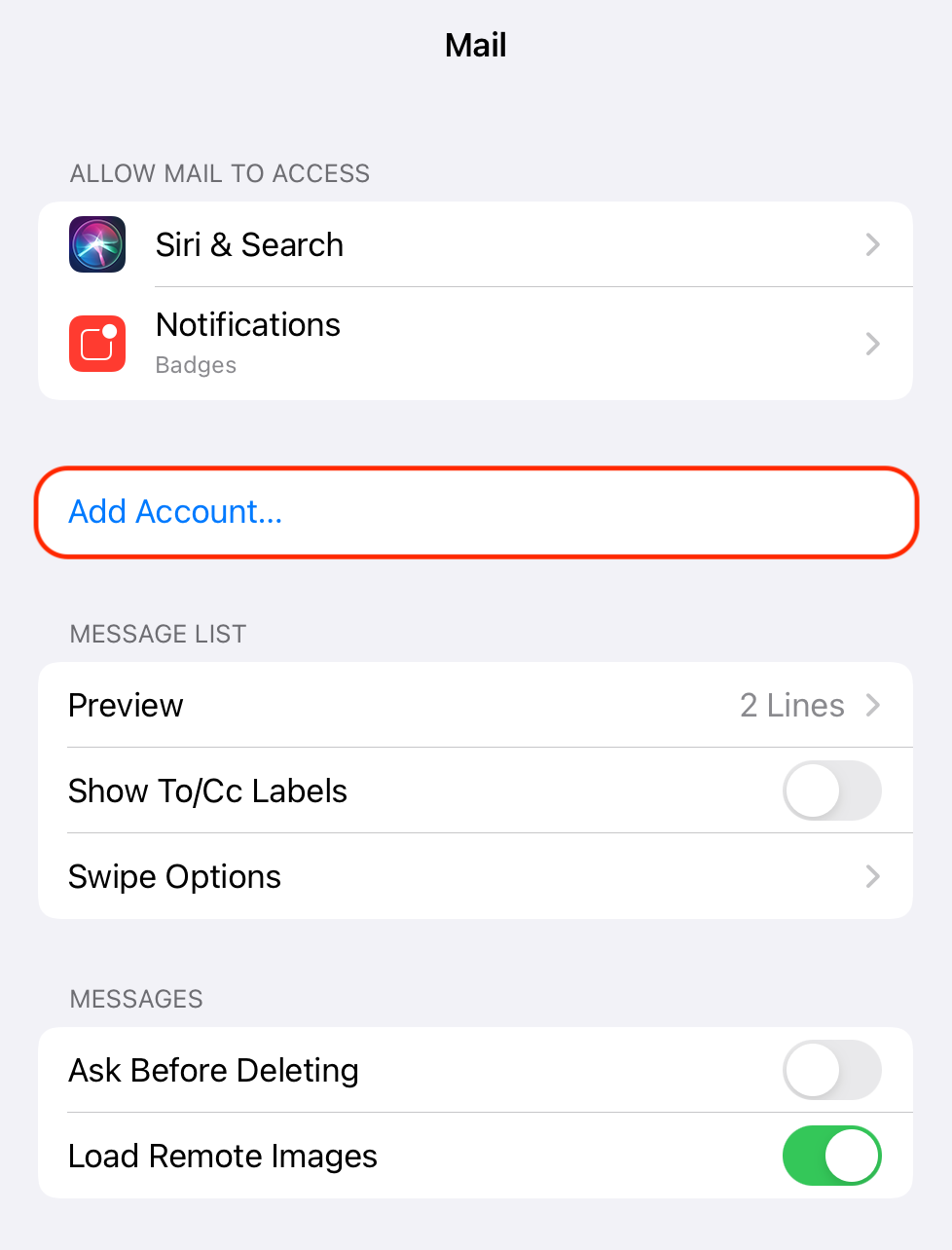 Click Add Account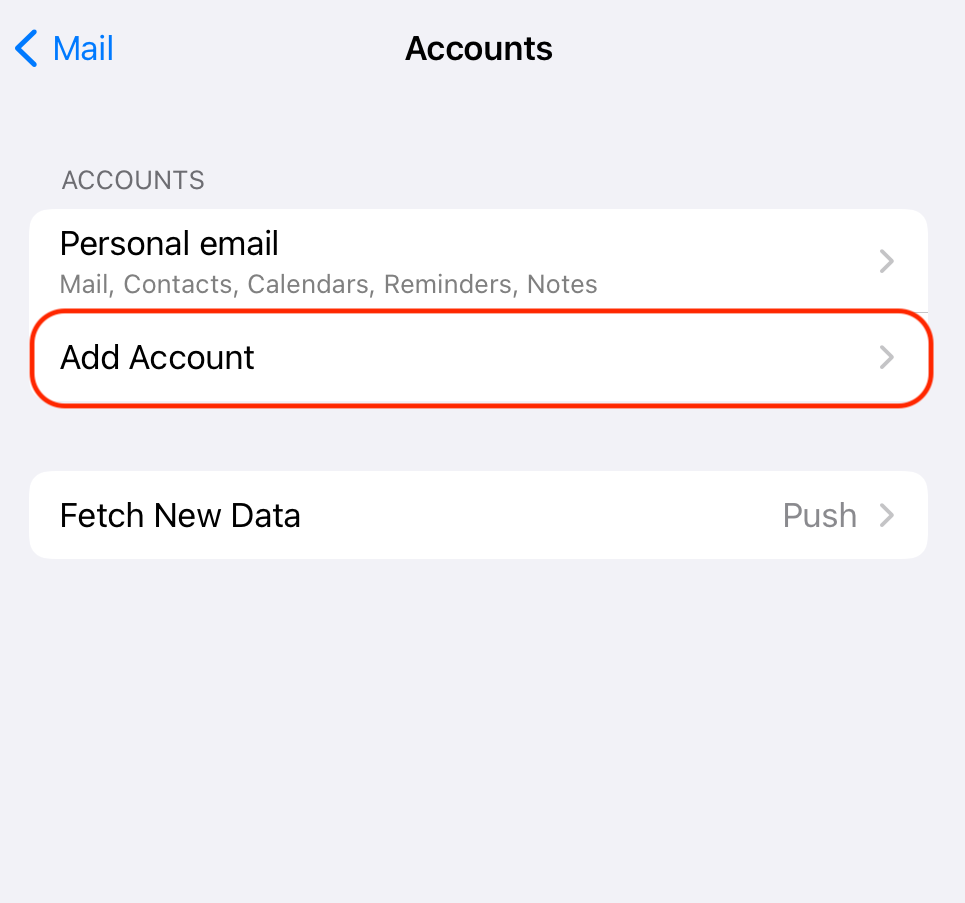 Select Microsoft Exchange



Enter your Allen-Stevenson email address (1) and a description for the account (2). Click Next.


Your Allen-Stevenson email follows the format of first initial + last name + @allen-stevenson.org
ex: mtwain@allen-stevenson.org

Choose Sign In



A Microsoft window should appear with your e-mail address already populated. Enter your password and click Sign in.


Select which Outlook items you would like to sync then click Save.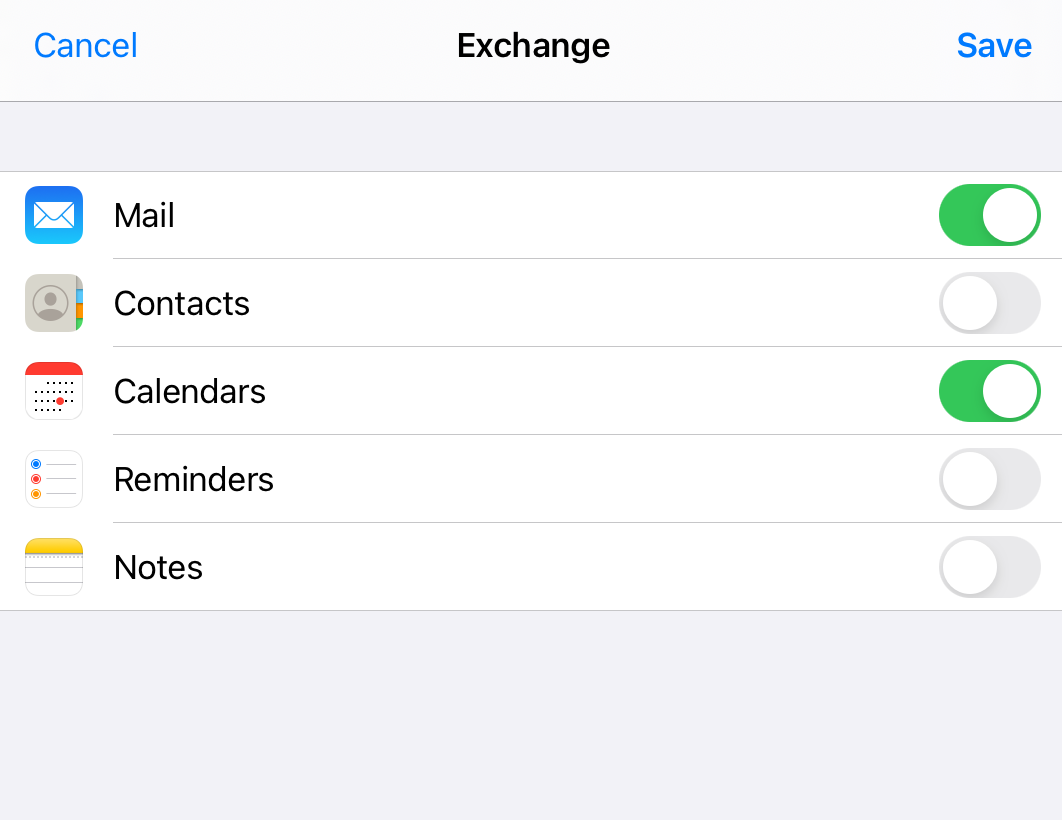 Manual Setup Information
Email

Enter your Allen-Stevenson Outlook email address

ex: Flastname@allen-stevenson.org

Server

outlook.office365.com

Domain

as

Username

Enter your Allen-Stevenson Outlook email address

ex: Flastname@allen-stevenson.org

Password

Enter your Allen-Stevenson Outlook Password

Description

Enter a description for your email account
---
---