How to change notification settings in Canvas - Parents
Each set notification preference will automatically apply to all of your courses. They cannot be set individually. These preferences only apply to you and they are not used to control how course updates are sent to the student you are observing.
Notifications are sent to Canvas contact methods specified in your account User Settings. Canvas includes a set of default notification preferences you can receive for the courses you are observing as a Parent. However, you can change the default settings by setting your own notification preferences.
Open Notifications
In the left side global navigation, click on Account (1) and then Notifications (2).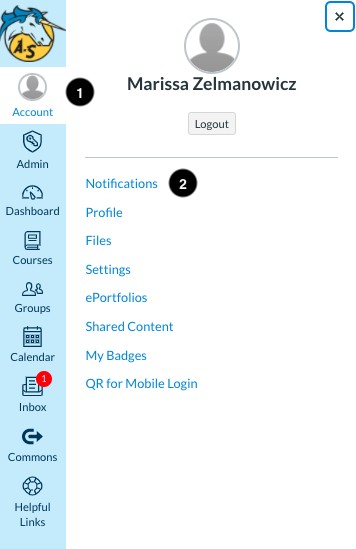 Set Notification Preferences
To change a notification for a contact method, locate the notification type and click the icon for your preferred delivery type.
While notification frequency is a personal preference, it is highly recommended that Announcement, Conversation Message, and Calendar remain set to receive right away.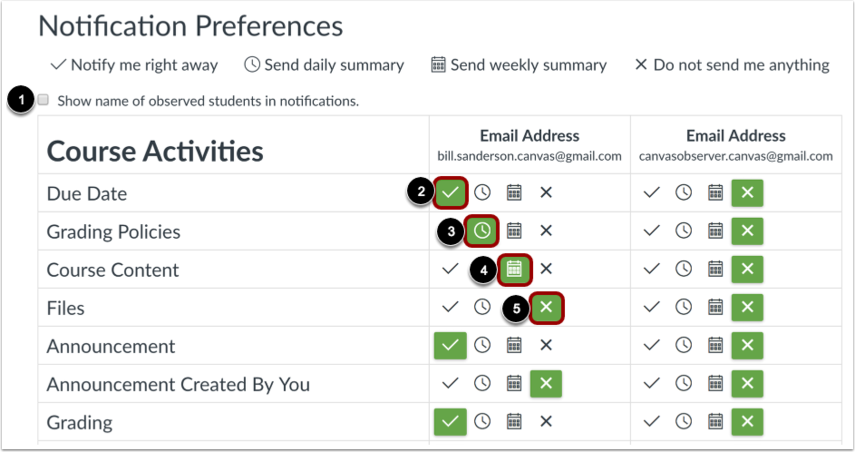 You can select to view an observed student's name in a notification. Select the Show name of observed students in notifications checkbox [1]. Currently only grade update notifications include observed student names.

To receive a notification right away, click the check mark icon [2]. These notifications may be delayed by up to one hour in case an instructor makes additional changes, which prevents you from being spammed by multiple notifications in a short amount of time.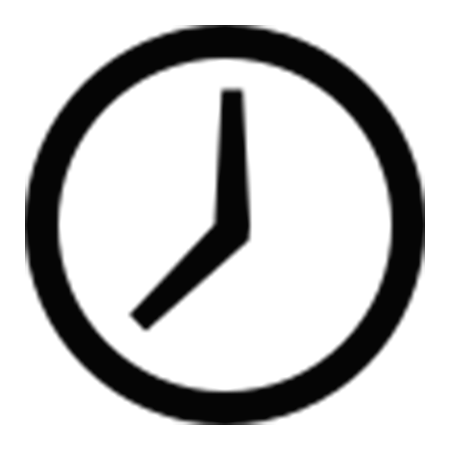 ---
---